Academic and career development for students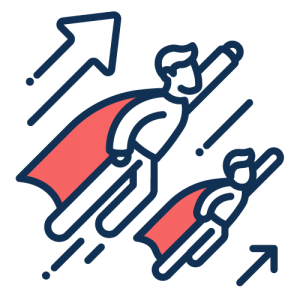 Destination: full potential
More and more students are realising the tangible benefits of working alongside an educational expert to ensure their university studies contribute to personal and career success in the long term. We have highly experienced tutors with experience of both academic and professional environments who can impart specialist knowledge and strategic thinking to help you reach your full potential as a student or young professional.
Academic Development Support
Academic Development Support is a multifaceted process that allows students to become highly successful, motivated, and independent learners at any stage of their academic career. Our inspirational tutors can harness their own strategies for academic success to purposefully develop a student's capacity to grasp and critically engage with difficult subject matter, write brilliant essays, and prepare for exams in the most efficient ways. An Academic Development Support tutor will also work to improve a student's presentation skills and build all round confidence that can make the difference in both written and oral exams.
Mentoring is becoming an ever more popular form of academic and professional support because it has the potential to develop new skills and relationships whilst being a gateway to specialist real-world knowledge. We have inspirational tutors who have achieved success in fields ranging from academia to the legal profession and can help you work out your goals and development path using their own life experiences and knowledge of how things work in their industry or profession.
Career Development for students
Transitioning from the lecture theatre to the workplace in a way that fulfils your career plans can significantly enhance your quality of life and motivation to continue learning and acquiring new skills. Oftentimes, graduating students find it difficult to see how they can apply their degree-level knowledge and skills to real-world contexts, or are unfamiliar with the jobs landscape and so fail to apply to exciting and rewarding positions. Whether you need to perfect your CV or need help building a strategy to get an idea you had at university off the ground, Tuition360 can introduce you to experts with the skills to guide your career development.
Academic planning is an important part of a student's journey through the stages of Higher Education. We can introduce you to an experienced tutor who can expertly consult you about the degree programmes that are right for you and, where necessary, support you in your current stage of studies to get you to where you want to be. Our tutors can create an individualized strategic plan that can drastically increase your chances of moving from Foundation level to a top university, or from undergraduate level to your first-choice Masters programme. They can combine their consultancy role with subject-specific tuition and academic skills development to help you attain the necessary credentials to progress to the next stage of your education.